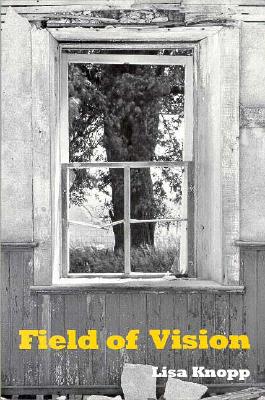 Field of Vision (Paperback)
University Of Iowa Press, 9780877455516, 156pp.
Publication Date: May 1, 1996
* Individual store prices may vary.
Description
In this contemplative collection of essays, Lisa Knopp moves out from the prairies of Nebraska and Iowa to encompass a fully developed vision of light, memory, change, separateness, time, symbols, responsibility, and unity. Knopp charts a stimulating course among the individual, community, and culture that removes the boundaries between self and other, allowing one to become fully present in the world. Her keen vision sees beyond the ordinary to illuminate the mysteries and meanings of our personal and natural worlds.
Praise For Field of Vision…
"These are essays in the best and truest sense, assays, distillations, at once learned and personal. Lisa Knopp vividly demonstrates how encounters with the mundane details of nature—a mole's nose, the shell of a turtle, the tail of an opossum—can yield a richer and deeper life. She teaches us, by her own patient and inquiring example, how to see. This is the freshest and brightest collection of natural essays I have read in many years."—Paul Gruchow, author of Grass Roots: The Universe of Home
"Lisa Knopp's wide-ranging studies in literature and natural history have helped her to achieve a sustained and vivid practice of attentiveness, Hers is an informed, and informative, sympathy with the lives of beavers and swallows, opossums and mayflies. Looking, reading, thinking, and looking some more, she finds her home in the earth."—John Elder, author of Imagining the Earth: Poetry and the Vision of Nature
or
Not Currently Available for Direct Purchase