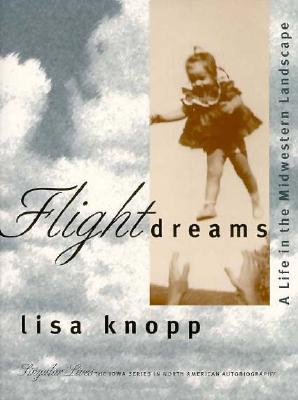 Flight Dreams (Paperback)
A Life in the Midwestern Landscape (Singular Lives)
University Of Iowa Press, 9780877456452, 278pp.
Publication Date: November 1, 1998
* Individual store prices may vary.
Description
"When I was eleven the world was filled with birds,"writes Lisa Knopp of her girlhood in Burlington, Iowa. Picking up where she left off in her first book, Field of Vision, Knopp knits together sections of her life story through a pattern of images drawn from nature. The most prevalent of these unifying themes are metaphors of flight—birds, wind, moving upward and outward and across the midwestern landscape from Nebraska and Iowa to southern Illinois.
Reminiscent of Thoreau's introspective nature writing and Dillard's taut, personal prose, each chapter in Flight Dreams stands alone as a distinct narrative, yet each is linked by profoundly personal descriptions of dreams, the natural world, defining experiences, and chance encounters with people that later prove to be fateful. Part Eastern meditation, part dream sequence, part historical reconstruction, Flight Dreams testifies to a deep understanding of how the natural world—its visible and invisible elements—guides our destinies.
Praise For Flight Dreams: A Life in the Midwestern Landscape (Singular Lives)…
"In Flight Dreams, Lisa Knopp captures the midwestern experience—what it means to grow up in a Mississippi River town and to wonder how it would feel to soar like one of the birds overhead. Like an eagle or hawk, she finds ways to 'move beyond what seems oppressive and dull' and flies in the face of convention—working her way through a Ph.D. program, becoming a single mother, entering into a multiracial marriage, and launching a writing career. Knopp lands on some of the key social and political issues for women in the latter half of the twentieth century."—Mary Swander
"A book with the subtitle 'A Life in the Midwestern Landscape' may sound impossibly placid, but Lisa Knopp writes dramatically about the seemingly staid terrains of Nebraska and southern Illinois—and her place in them as a writer and professor, and astute observer of nature and a single mother of two children, one of whom is biracial. Throughout, Knopp rarely strikes a confessional but offers a textured, sometimes heart-rendering contemplation."—Carolyn Alessio, Chicago Tribune
or
Not Currently Available for Direct Purchase