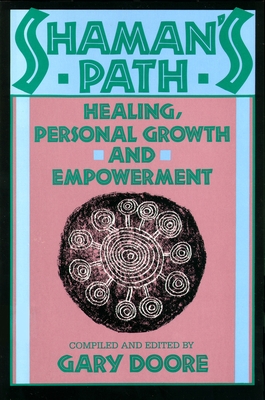 Shaman's Path: Healing, Personal Growth, & Empowerment (Paperback)
Healing, Personal Growth, & Empowerment
Shambhala Publications, 9780877734321, 252pp.
Publication Date: June 19, 1988
Description
The ancient path of shamanism is alive and well in contemporary society. Physicians, therapists, and spiritual seekers are among those who are rediscovering the shaman's methods--such as drumming, visualization, and storytelling--as effective tools for healing and self-transformation. In this collection of previously unpublished writings, leading figures of the neo-shamanism movement explore the origins and practices of shamanism and its relevance to the modern world. Are shamanic healing methods compatible with Western medicine? Can shamanism help in crises or difficult life transitions? Is it relevant to the search for meaning amid the wasteland of industrialization and runaway technology? Will it help in healing the planet and preventing ecological catastrophe or nuclear holocaust? These are just a few of the questions addressed by Michael Harner, Joan Halifax, Stanley Krippner, Serge King, Jeanne Acheterberg, Stanislav Grof, and twelve other contributors to this comprehensive anthology.
About the Author
Gary Doore, Ph.D., (d. Phil, Oxford) is currently an editor for Yoga Journal in Berkeley, California. He has published numerous articles on comparative philosophy and religion in such journals as Mind, Philosophy, and Religious Studies.
Advertisement