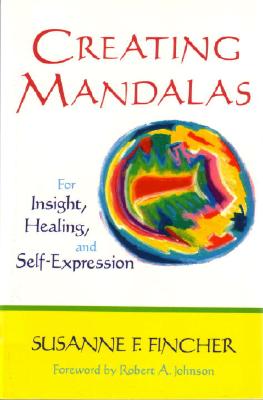 Creating Mandalas (Paperback)
Shambhala, 9780877736462, 192pp.
Publication Date: October 1, 1991
Other Editions of This Title:
Paperback (4/13/2010)
* Individual store prices may vary.
Description
The traditional designs known as mandalas were recognized by C. G. Jung as symbolic representations of the Self. This book is a practical guide to mandala drawing for personal growth, stress reduction, and creative expression. Fincher introduces the history and ritual use of mandalas in cultures all over the world; offers guidance in choosing art materials, techniques, and colors for the creation of personal mandalas; and discusses the symbolism of shapes, colors, numbers, and motifs, such as birds and flowers, that may appear in mandalas. She also presents several illustrated case histories of people who successfully use her techniques.
About the Author
Susanne F. Fincher, MA, is a Jungian-oriented psychotherapist, a Licensed Professional Counselor, a Board Certified Art Therapist, and an internationally known expert using mandala-making for self-exploration. Through her workshops on creativity, people are able to engage their inner resources for insight, healing, and self-expression. Visit her web site at www.creatingmandalas.com.
Praise For Creating Mandalas…
"Every once in a while a book appears which, right away, becomes a 'classic' in its field. Until it gets into print, we don't realize how much it has been needed, because there has been nothing available to remind us that there is a gap in the existing literature. Such a book is Susanne F. Fincher's Creating Mandalas."—Journal of the American Art Therapy Association



"A wonderful fusion of ancient and contemporary observations and wisdom."—Peter London, author of No More Secondhand Art



"Susanne Fincher's practical guide gathers European, African, Eastern, Native American, and other mythological perspectives and blends them with Jungian theory and her personal experience. This anatomy of the mandala will be useful to artists, therapists, and others who enter the magic circle."—Shaun McNiff, Professor of Expressive Therapy, Lesley College, and author of Art As Medicine
or
Not Currently Available for Direct Purchase