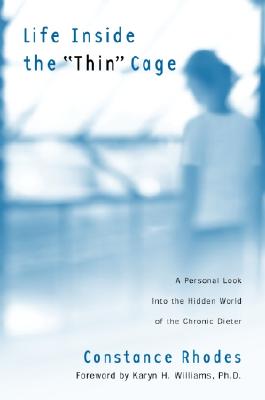 Life Inside the "Thin" Cage: A Personal Look Into the Hidden World of the Chronic Dieter (Paperback)
A Personal Look Into the Hidden World of the Chronic Dieter
Shaw Books, 9780877880387, 236pp.
Publication Date: April 15, 2003
Description
Frustrated by the often unrealistic standards of beauty presented by today's media, many women have become trapped in a never-ending pattern of chronic dieting. Daily they endure destructive self-talk such as "I can't eat that or I'll get fat" or "If I could just lose a few more pounds everything would be better." Chronic dieters may be any shape or size but they have one thing in common: They are often left to suffer alone with an undiagnosed "sub-clinical" eating disorder. Such sub-clinical disorders include eating habits that are unusual, even unhealthy, but do not fit the technical classifications of anorexia or bulimia. Addressing the many dimension of "chronic dieting," Life Inside the "Thin" Cage offers a wake-up call and practical steps to those who need healing. Readers will find personal stories, insights into their secret patterns and habits, reassurance that they are not alone, checklists, self-tests, and, best of all, a new road to emotional, physical, mental and spiritual freedom.
About the Author
Constance Rhodes is a former marketing director for EMI Christian Music Group where she worked with artists such as Steven Curtis Chapman, Delirious, Margaret Becker, and Newsboys. For years, Constance herself struggled with a "sub-clinical" eating disorder. Today she is the founder of FINDINGbalance, a multi-faceted organization dedicating to helping people achieve balance in the areas of eating, image, and life. Constance and her husband, AJ, live in Franklin, Tennessee, with their son, Christian.
Advertisement