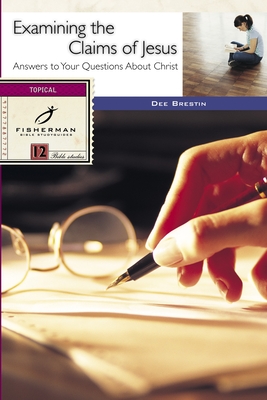 Examining the Claims of Jesus (Paperback)
Shaw Books, 9780877882466, 96pp.
Publication Date: March 7, 2000
Description
How can we evaluate the claims of Jesus? Was He just a deluded prophet of the first century? A historical character out of step with his times? Or was He really who He claimed to be--the son of God? What were His claims? What response do His claims demand? This studyguide is for anyone who has questions about Jesus Christ?
About the Author
Dee Brestin is the author of several Fisherman guides, including Proverbs and Parables and Building Your House on the Lord. She has also written Falling in Love with Jesus (with Kathy Troccoli) and The Friendships of Women. She and her husband, Steve, have five children and four grandchildren.
Advertisement