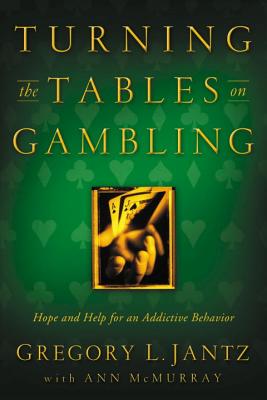 Turning the Tables on Gambling (Paperback)
Shaw Books, 9780877883012, 240pp.
Publication Date: April 17, 2001
* Individual store prices may vary.
or
Not Currently Available for Direct Purchase
Description
Don't Gamble with Your Future.

Nearly two-thirds of the adult population in the United States gambled in the past year. For some, this represented a casual bet or a whimsical wager on winning the lottery. But for a significant and growing portion of the population, gambling isn't recreation–it's life.

Many believe that Christians are unlikely to become enslaved by gambling. Yet research indicates that Christians are drawn to gambling at the same rate as others. In Turning the Tables on Gambling, you'll explore the answers to questions such as:

• What is my risk of becoming addicted to gambling?
• Is playing the lottery or making a casual wager harmless?
• At what point does gambling become destructive?
• If gambling is a problem for me or someone I know, what can I do?

With solid insight, personal anecdotes, and practical help, Dr. Gregory Jantz describes why people of all ages and backgrounds are lured into gambling and how freedom form this destructive behavior can be found.

INCLUDES GAMBLING PERSONALITY QUESTIONNAIRE!
About the Author
Gregory Jantz, Ph.D., is a popular speaker, author, host of daily radio call-in program, and founder and executive director of The Center for Counseling and Health Resources, Inc., a leading mental health and chemical dependency treatment facility in the Seattle area. Dr. Jantz's "whole person" approach to mental health addresses the emotional, physical, intellectual, relational, and spiritual dimensions of human beings. He has authored seven books, including "Hope, Help and Healing for Eating Disorders" and "Losing Weight Permanently: Secrets of the 2% Who Succeed."
Advertisement