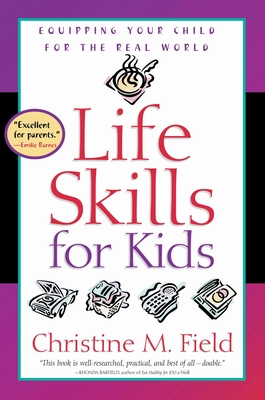 Life Skills for Kids: Equipping Your Child for the Real World (Paperback)
Equipping Your Child for the Real World
Shaw Books, 9780877884729, 336pp.
Publication Date: March 7, 2000
Description
Does your child know how to use a check book? Boil an egg? Do the laundry? Read a map? Homeschooler Christine Field helps parents systematically teach kids - from preschool to the teen years - what they need to know to thrive as adults.
About the Author
Christine Field has appeared on '' Family News in Focus '' and is the author of The Field Guide to Home Schooling, Coming Home to Raise Your Children, and Should You Adopt?
Praise For Life Skills for Kids: Equipping Your Child for the Real World…
" A book I will be reffering to for the rest of my parenting years."
- Jonni McCoy, Miserly Moms
Advertisement