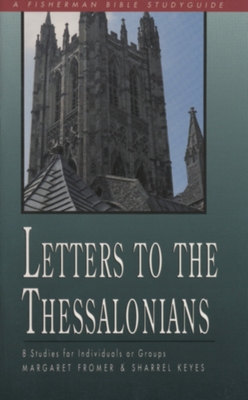 Letters to the Thessalonians (Paperback)
Shaw Books, 9780877884897, 64pp.
Publication Date: March 7, 2000
Description
Paul's letters are full of love, concern, and instruction for His readers--perhaps these letters to the Thessalonians have your name on them as well.
About the Author
Margaret Fromer (1931-2013) was an experienced Bible study leader and Christian counselor. She wrote several books, including Let's Pray Together, the Fisherman Bible Studyguides Letter to the Thessalonians, and Jonah, Habakkuk, and Malachi. Sharrel Keyes is the author and coauthor of several Fisherman Bible Study Guides, including Luke and Letters to Timothy.
Advertisement