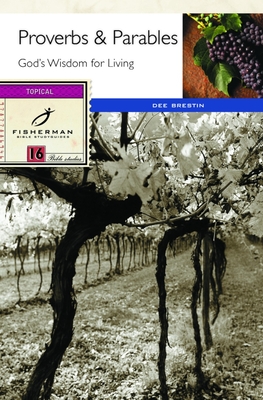 Proverbs & Parables: God's Wisdom for Living (Paperback)
God's Wisdom for Living
Shaw Books, 9780877886945, 112pp.
Publication Date: March 7, 2000
Description
This study guide links the truths of the proverbs and the parables and applies them to comtemporary living. It offers penetrating questions, a flexible format for groups and helpful leader's notes.
About the Author
DEE BRESTINis the author of several Fisherman guides including"Proverbs and Parables"and"Building Your House on the Lord."She also has written"Falling in Love with Jesus"(with Kathy Troccoli) and"The Friendships of Women." She and her husband, Steve, have five children and four grandchildren."
Advertisement