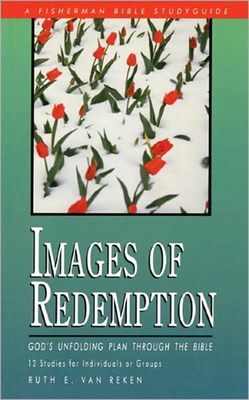 Images of Redemption: God's Unfolding Plan Through the Bible (Paperback)
God's Unfolding Plan Through the Bible
Shaw Books, 9780877887294, 80pp.
Publication Date: March 7, 2000
Description
This unique study examines how images in the Old Testament foreshadow God's redemptive plan fulfilled in the New Testament. Your faith will be enriched as you look at pictures of God's faithfulness revealed in images such as the Creation, the sign of the covenant, the Passover Lamb, the temple, and others.
About the Author
Ruth E. Van Reken has taught and developed Bible studies for more than 30 years, including the Fisherman Bible Studyguide Who Is the Holy Spirit? She is also the coauthor of Third Culture Kids: Growing Up Among Worlds and travels nationally and internationally working with globally mobile families. The mother of three grown children and many grandchildren, she lives with her husband, David, in Indianapolis.
Advertisement