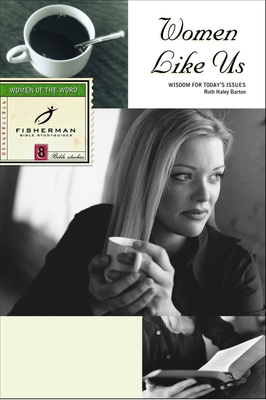 Women Like Us: Wisdom for Today's Issues (Paperback)
Wisdom for Today's Issues
Shaw Books, 9780877889434, 96pp.
Publication Date: June 19, 2001
Description
Contemporary women face numerous challenging and often painful issues, including infertility, caring for aging parents, singleness, the generation gap, the role of women in marriage and ministry, materialism, and difficult marriages. We're not alone. All of these issues were faced by women in the Bible, and it's God's desire that we learn from, and find encouragement in, their stories. Learn how you can make a difference in your family, your church, and your community by studying the examples of scriptural women who in so many ways were just like us.
About the Author
Ruth Haley Barton is the associate director of spiritual formation at Willow Creek Community Church. She speaks often to conferences and groups, is a trained spiritual director, and is the author of several titles, including Becoming a Woman of Strength.
Praise For Women Like Us: Wisdom for Today's Issues…
"Women Like Us is an inspiring study guide rich with wisdom, insight, and hope from the lives of Sarah, Hannah, Deborah, Naomi, and other prominent women of the bible. As wives, mothers, friends, adult children, and citizens, they were 'just like us.' This easy-to-use guide offers women of today an opportunity to learn from their decisions and choices--even from the mistakes."

--Karen O'Connor, author of Basket of Blessings and Squeeze the Moment
Advertisement