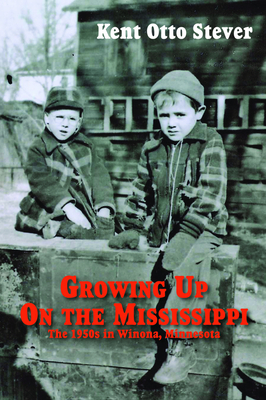 Growing Up on the Mississippi (Paperback)
The 1950s in Winona, Minnesota
North Star Press of St. Cloud, 9780878396979, 292pp.
Publication Date: June 1, 2013
* Individual store prices may vary.
Description
"Kent Stever takes you by the hand for a stroll back in time to a simpler place, one sprinkled with nostalgia and fond remembrance. His writing conjures up images so exact you'll swear you're sitting at a soda fountain sipping on a cherry Coke while he tells his tales." —Mike Nistler, Publisher, Minnesota Moments Magazine
About the Author
Kent Stever has a myriad of interests. He continues to develop short stories and histories of his life in Winona, a river town of Minnesota—with focus on the 1950s. He is a writer, longtime educator and a person of multiple hobbies. He relishes today the memories and joy of neighbors, friends, and community members who mutually supported one another. He is pleased to have twilight years in Lakeville to reflect and share little stories of life in Winona.