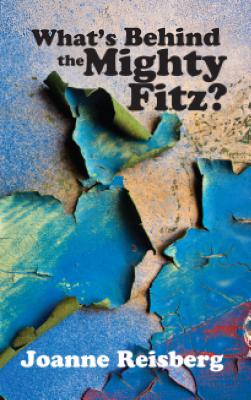 What's Behind the Mighty Fitz? (Paperback)
North Star Press of St. Cloud, 9780878397570, 114pp.
Publication Date: June 1, 2014
* Individual store prices may vary.
Description
When Lucas Sanchez fails to catch a Frisbee and it crashes into an oil painting of the Edmund Fitzgerald, he is stunned as part of a green eye stares back. He remembers a CNN report of an art heist and wonders, What's Behind the Mighty Fitz? The Edmund Fitzgerald, a huge freighter that mysteriously sank in 1975 during an unbelievable storm on Lake Superior, is at the center of this action/adventure novel.
About the Author
A graduate of the University of Minnesota and Macalester College, Joanne Anderson Reisberg has taught in the Minneapolis and El Paso school districts. Her books have been published in the U.S., Canada, China, and Korea. She received a Certificate of Achievement award from Writer's Digestand an Alumni of Notable Achievement from the University of Minnesota. She loves a good mystery and enjoys giving presentations in elementary classrooms. Reisberg lives in Minneapolis with her husband, Bernie.