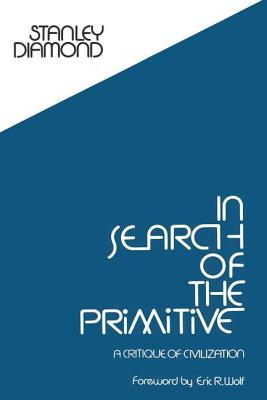 In Search of the Primitive (Routledge Classic Texts in Anthropology) (Paperback)
Routledge, 9780878555826, 300pp.
Publication Date: May 20, 2017
* Individual store prices may vary.
Description
Anthropology is a kind of debate between human possibilities--a dialectical movement between the anthropologist as a modern man and the primitive peoples he studies. In Search of the Primitive is a tough-minded book containing chapters ranging from encounters in the field to essays on the nature of law, schizophrenia and civilization, and the evolution of the work of Claude L vi-Strauss. Above all it is reflective and self-critical, critical of the discipline of anthropology and of the civilization that produced that discipline. Diamond views the anthropologist who refuses to become a searching critic of his own civilizations as not merely irresponsible, but a tool of Western civilization. He rejects the associations which have been made in the ideology of our civilization, consciously or unconsciously, between Western dominance and progress, imperialism and evolution, evolution and progress.
About the Author
Stanley Diamond was professor of anthropology in the graduate Faculty of the New School for Social Research, USA. He was the founder and editor of Dialectical Anthropology and a research scientist at the National Institutes of Health, USA.