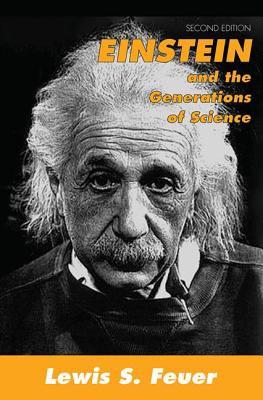 Einstein and the Generations of Science (Paperback)
Routledge, 9780878558995, 433pp.
Publication Date: January 30, 1989
Other Editions of This Title:
Hardcover (9/22/2017)
* Individual store prices may vary.
Description
This absorbing intellectual history vividly recreates the unique social, political, and philosophical milieux in which the extraordinary promise of Einstein and scientific contemporaries took root and flourished into greatness. Feuer shows us that no scientific breakthrough really happens by chance; it takes a certain intellectual climate, a decisive tension within the very fabric of society, to spur one man's potential genius into world-shaking achievement. Feuer portrays such men of high imaginative powers as Einstein, Bohr, Heisenberg, de Broglie, influenced by and influencing the social worlds in which they lived.