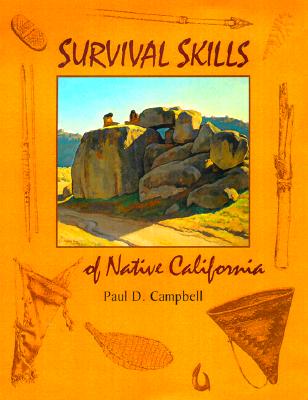 Survival Skills of Native Calif (Paperback)
Gibbs Smith, 9780879059217, 474pp.
Publication Date: January 19, 2000
* Individual store prices may vary.
Description
In the most comprehensive work of its kind, author Paul Campbell reveals the knowledge he has spent twenty years learning and reproducing from California's Natives. Included are sections on basic skills, the tools for gathering and preparing food, implements for household and personal necessity, as well as the arts of hunting and fishing.
Topics Include:
-Shelter: A Continuum of Simplicity
-Greens, Beans, Flowers and Other Vegetables
-Meat Preparation
-How to Make and Shoot a Bow and scores more
Survival skills is astounding in the breadth of skills taught, and contains more than 400 pages with 2,000 skills and nearly 1,000 instructional illustrations. With a variety of Native Californians, young and old, as his sources of information, the author delves into the practices they used to successfully live on a land that is often seemingly poor in life's essentials. This book offers the opportunity to see beyond the apparent, to overcome modernbred helplessness in the wild, and to capably employ the varied resources of earth's bounty that make survival possible.
or
Not Currently Available for Direct Purchase