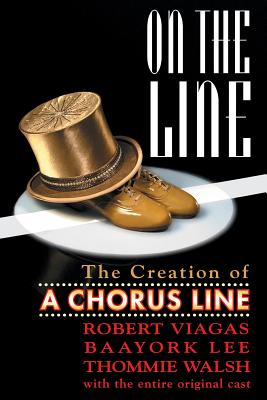 On the Line
The Creation of A Chorus Line (Limelight)
Paperback

* Individual store prices may vary.
Description
A Chorus Line, the biggest Broadway hit of its generation, is returning to Times Square in a major fall 2006 revival. The show is based on a remarkable series of taped discussions made in the mid 1970s with some of the top "gypsies" (veteran Broadway dancers), many of whom went on to play characters based on themselves in the Tony- and Pulitzer-winning musical. In many ways, On the Line: The Creation of "A Chorus Line" is a continuation of the show itself. In this collective oral history, the 19 original cast members tell how they got involved with the project, how they labored through the months of workshops that shaped it, and what its success has meant for their lives and careers. They paint intimate and frank portraits of co-creators Michael Bennett, Joseph Papp, Ed Kleban - and each other. Originally published in 1990, the book has been updated to continue telling their stories over the past 16 years. Wayne Cilento ("I Can Do That") has become a Tony-winning choreographer of shows like Wicked and Aida; Kelly Bishop ("Can the adults smoke?") has become a TV star; Trish Garland has become a California fitness guru, and so forth.
Limelight, 9780879103361, 392pp.
Publication Date: August 1, 2006