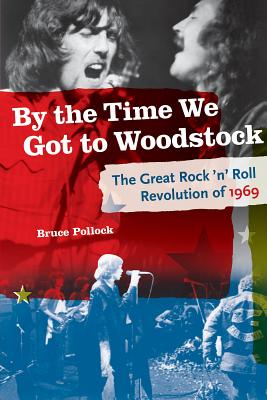 By the Time We Got to Woodstock
The Great Rock 'n' Roll Revolution of 1969
Paperback

* Individual store prices may vary.
Description
A fast-paced, fun, and sometimes brutal look at America's most volatile and creative year in music - 1969: a time of euphoria and devastation, freedom and assassination, revolution and retribution, moonwalks and sit-ins, love-ins and race riots, sex, drugs, and guns. Idyllic college campuses became killing fields and inner cities went up in flames as the drumbeat of popular music tried to drown out the drums of war. 1969 was birthed through the visions and violence of 1968. By the Time We Got to Woodstock breathlessly documents a year that saw more music-as-manifesto and rock-as-revolution than ever before. At one mad outdoor party after another - from Miami to Denver, and from Woodstock to Altamont - cracks in the promised hippie utopia quickly turned to canyons. This was the year that saw the Beatles go supernova while Bob Dylan hightailed it to Nashville. From the Byrds, Joan Baez, Jimi Hendrix, the Airplane, and Janis Joplin to the Velvet Underground, the Mothers of Invention, Funkadelic, and the Fugs, 1969 stands up as a decade-smashing anomaly in the annals of rock'n'roll captured gloriously in this blistering book.
Backbeat Books, 9780879309794, 332pp.
Publication Date: August 1, 2009