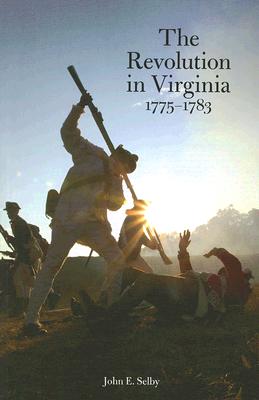 Revolution in Virginia, with a New Foreword (Paperback)
University of Virginia Press, 9780879352332, 442pp.
Publication Date: May 4, 2007
* Individual store prices may vary.
Description
Analyzes the political, administrative, and military history of Virginia during the American Revolution. Stressing the contributions, in both men and material, that the state made to the new nation's war effort, this work shows how Virginia's leaders responded to the need to expand the state's administration and mobilize its people for war.
About the Author
John E. Selby, 1929-2001, served as William E. Pullen Professor of History and chair of the Department of History, and as graduate dean and acting dean of the faculty of Arts and Sciences at the College of William and Mary, in addition to being book review editor of the William and Mary Quarterly. He was the author of A Chronology of Virginia and the War of Independence, 1763-1783, Dunmore, and, with Warren Billings and Thad Tate, Colonial Virginia: A History.