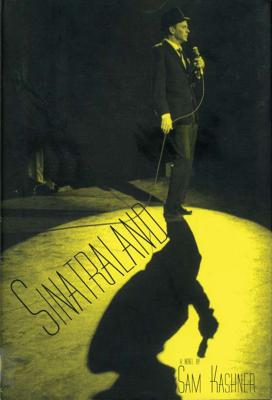 Sinatraland (Hardcover)
Overlook Press, 9780879519179, 220pp.
Publication Date: March 1, 1999
Other Editions of This Title:
Paperback (5/19/2000)
* Individual store prices may vary.
Description
Sam Kashner's darkly brilliant first novel tells the story of "Finkie" Finkelstein, businessman from New Jersey, and lovingly obsessed fan of Frank Sinatra. To Finkie, Frank is the model of a man: elegant, sophisticated, talented, with charm to spare. All of Finkle's decisions, his choice of house ("the largest home in Fort Lee. The real estate agent told me it briefly belonged to Buddy Hacket"), the name of his daughter (Nancy Ava, after Sinatra's first two wives), are made with Frank in mind. Now if only he could let Frank know how much he means to him...Through a series of unanswered letters to his idol, Finkie's life unfolds, a life where Sinatra is center stage while all the rest takes a backseat. In Sinatraland, Finkie's trials are numerous: a failing marriage; a strained relationship with both his daughter and his brother; an ill-fated affair with an office co-worker, but as long as Frank comes out with a new record or film, there's always hope. And indeed, Finkie's life takes an extraordinary turn when he attends the Chairman's famed "farewell" concert in 1971, an experience that is proof positive of his belief. "It's a crazy world, Francis, is it not?
or
Not Currently Available for Direct Purchase