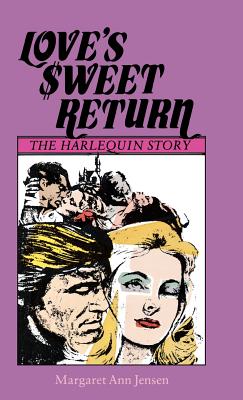 Love's Sweet Return
The Harlequin Story
Hardcover

* Individual store prices may vary.
Description
Over one hundred twenty formula romance novels are churned out every month. These romantic fantasies for women are big business and earn huge profits for the companies that publish them.
Love's $weet Return examines the phenomenon of romance fiction, focusing specifically on one of the most successful book publishers in the world, the Canadian-based Harlequin Enterprises. Margaret Jensen details the rise of the company, examines the Harlequin formula, and evaluates the growth and impact of both Harlequin and its competition. She also assesses recent shifts in the content of Harlequins, particularly as they pertain to women's changing roles in society.
University of Wisconsin Press, 9780879723187, 188pp.
Publication Date: January 1, 1984