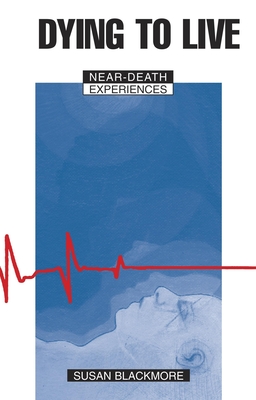 Dying to Live
Hardcover

* Individual store prices may vary.
Description
Progress in medical science has increased our understanding of what happens when the brain begins to fail. Psychology delves ever more deeply into the nature of the self. In Dying to Live, Blackmore, a leading expert in near-death experiences, explores what psychology, biology, and medicine have to say about this extraordinary aspect of death and dying.
Prometheus Books, 9780879758707, 303pp.
Publication Date: September 1, 1993
About the Author
Susan Blackmore is a psychologist and writer researching consciousness, memes, and anomalous experiences, and a visiting professor at the University of Plymouth. She blogs for the Guardian and Psychology Today, and often appears on radio and  television. She is the author of Dying to Live (on near-death experiences, 1993); In Search of the Light (autobiography, 1996); Test Your Psychic Powers (with Adam Hart-Davis, 1997); The Meme Machine (1999); Conversations on Consciousness (2005); Zen and the Art of Consciousness (2011); and Consciousness: An Introduction.