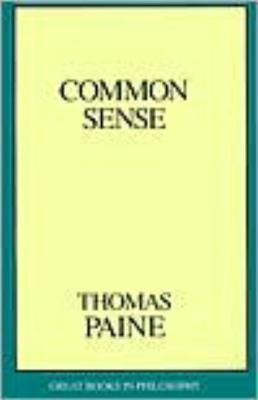 Common Sense (Paperback)
Prometheus Books, 9780879759186, 74pp.
Publication Date: December 1, 1995
* Individual store prices may vary.
or
Not Currently Available for Direct Purchase
Description
The Anglo-American writer and political theorist Thomas Paine (1737-1809) boldly spoke out for social and political reforms, and played an active role in the American War of Independence. His great and highly influential pamphlet, Common Sense, published in January 1776, was the first bold, explicit assault on monarchical rule, and the first advocacy of the American colonies' independence from Britain.
Written in clear language, Common Sense laid out how an independent government could be established and controlled by the people, and how rich and poor alike could share equally in privileges and duties. It was Paine's enlightened contention that in order to ensure liberty, no special preferments should be attached to any one religious sect, but that religious diversity should be respected.
Advertisement