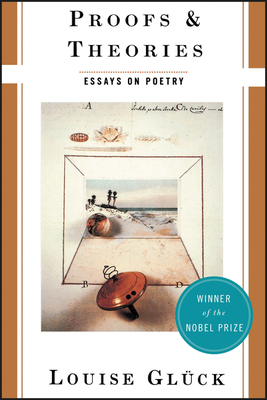 Proofs and Theories (Paperback)
Ecco, 9780880014427, 160pp.
Publication Date: December 1, 1995
* Individual store prices may vary.
Description
Winner of the 1993 PEN/Martha Albrand Award for First Non-Fiction, Proofs and Theories is an illuminating collection of essays by Louise Glück, whose most recent book of poems, The Wild Iris, was awarded the Pulitzer Prize. Glück brings to her prose the same precision of language, the same incisiveness and insight that distinguish her poetry. The force of her thought is evident everywhere in these essays, from her explorations of other poets' work to her skeptical contemplation of current literary critical notions such as "sincerety" and "courage." Here also are Glück's revealing reflections on her own education and life as a poet, and a tribute to her teacher and mentor, Stanley Kunitz. Proofs and Theories is the testament of a major poet.
About the Author
Louise Glück won the Pulitzer Prize for The Wild Iris in 1993. The author of eight books of poetry and one collection of essays, Proofs and Theories: Essays on Poetry, she has received the National Book Critics Circle Award for Poetry, the William Carlos Williams Award, and the PEN/Martha Albrand Award for Nonfiction. She was named the next U.S. poet laureate in August 2003. Her most recent book is The Seven Ages. Louise Glück teaches at Williams College and lives in Cambridge, Massachusetts.