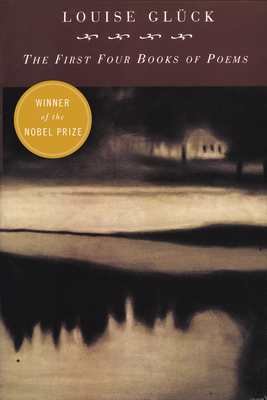 First Four Books Of Poems (Paperback)
Ecco, 9780880014779, 240pp.
Publication Date: August 11, 1999
* Individual store prices may vary.
Description
The First Four Books of Poems collects the early work that established Louise Gluck as one of America's most original and important poets. Honored with the Pulitzer Prize for The WildIris, Gluck was celebrated early in her career for her fierce, austerely beautiful voice. InFirstborn, The House on Marshland Wand, Descending Figure, and The Triumph of Achilles, which wonthe National Book Critics Circle Award for Poetry, we see the conscious progression of apoet who speaks with blade-like accuracy and stirring depth.
About the Author
Louise Glück won the Pulitzer Prize for The Wild Iris in 1993. The author of eight books of poetry and one collection of essays, Proofs and Theories: Essays on Poetry, she has received the National Book Critics Circle Award for Poetry, the William Carlos Williams Award, and the PEN/Martha Albrand Award for Nonfiction. She was named the next U.S. poet laureate in August 2003. Her most recent book is The Seven Ages. Louise Glück teaches at Williams College and lives in Cambridge, Massachusetts.