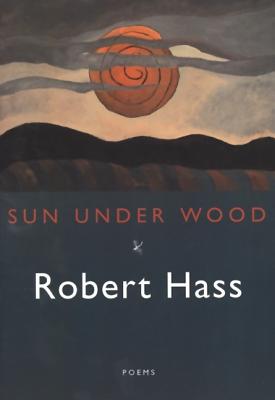 Sun Under Wood
Paperback

* Individual store prices may vary.
Description
Robert Hass demonstrates once again the unmistakable intelligence and original voice that have won him both literary acclaim and the affection of a broad general readership. Here Hass extends and deepens his ongoing explorations of nature and human history, solitude, and the bonds of children, parents, and lovers. Here his passion for apprehending experience with language--for creating experience with language--finds supple form in poems that embrace all that is alive and full of joy. Sun Under Wood is the most impressive collection yet from one of our most accomplished poets.
Ecco, 9780880015578, 96pp.
Publication Date: March 1, 1998
About the Author
Robert Hass was born in San Francisco. His books of poetry include The Apple Trees at Olema (Ecco, 2010), Pulitzer Prize and National Book Award winner Time and Materials (Ecco, 2008), Sun Under Wood (Ecco, 1996), Human Wishes (1989), Praise (1979), and Field Guide (1973), which was selected by Stanley Kunitz for the Yale Younger Poets Series. Hass also co-translated several volumes of poetry with Nobel Laureate Czeslaw Milosz and authored or edited several other volumes of translation, including Nobel Laureate Tomas Tranströmer's Selected Poems (2012) and The Essential Haiku: Versions of Basho, Buson, and Issa (1994). His essay collection Twentieth Century Pleasures: Prose on Poetry (1984) received the National Book Critics Circle Award. Hass served as Poet Laureate of the United States from 1995 to 1997 and as Chancellor of the Academy of American Poets. He lives in California with his wife, poet Brenda Hillman, and teaches at the University of California, Berkeley.