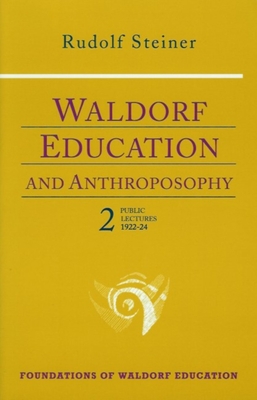 Waldorf Education and Anthroposophy 2 (Foundations of Waldorf Education #14) (Paperback)
Steiner Books, 9780880103886, 244pp.
Publication Date: October 1, 1996
* Individual store prices may vary.
Description
12 lectures, various cities, November 19, 1922-August 30, 1924 (CW 218)
By the time of this second collection of Steiner's public lectures on Waldorf education, the Waldorf school movement was gaining increasing recognition. In this collection, as in the previous volume, Steiner is outspoken about the spiritual nature of human beings and the world, including the spiritual nature of Waldorf education.
Topics include:
Education and Teaching
The Art of Teaching from an Understanding of the Human Being
Education and Art
Education and the Moral Life
Introduction to a Eurythmy Performance
Why Base Education on Anthroposophy?
Waldorf Pedagogy
Anthroposophy and Education
Moral and Physical Education
Educational Issues
Original book:
Geistige Zusammenh nge in der Gestaltung des Menschlichen Organismus,
vol. 218 of the Complete Works of Rudolf Steiner,
or
Not Currently Available for Direct Purchase