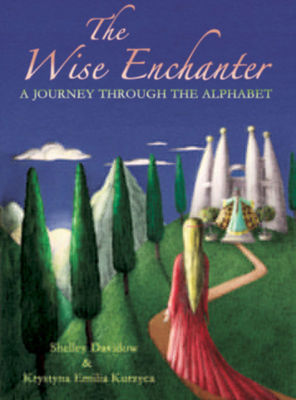 The Wise Enchanter
A Journey Through the Alphabet
Paperback

* Individual store prices may vary.
Description
Words are disappearing from the world. Something is lurking in the deepest waters, devouring all the words that are no longer used. No one has noticed, but the world is slowly growing darker.
For many years no children have come to the Enchanted Islands in search of Wisdom, and the Wise Enchanter is growing old. Four children from the corners of the earth have been sent on a quest to rediscover each letter, unlock the treasure of language, and thereby grow wise.
Time is running out; if the children do not reach the castle of the Wise Enchanter in time, Wisdom and light may vanish from the world altogether.
∞ ∞ ∞
"We're trying to get to the castle of the Wise Enchanter, ' Michael said. 'It's very difficult."
"But you have found your way to the Enchanted Islands," said the hermit. "That is the first step, and that is good. I can't tell you which way to go, since I have no idea. You see, very few people have ever reached the castle itself, and no one has been there since I have been here, but I can tell you one thing...if you keep going straight through the forest, it will end. At the end, there are two paths. One path is the Right Way. The other is the Left Way. One of these paths is the true way, and will take you where you need to go; but you can only know which is which once you have gone along the way of your choice for some time."
"What if the Right way is the wrong way, or the Left way is the right way?" Lauren asked. "It sounds confusing."
"Yes, yes, of course it does. But once you've done it, everything will be perfectly clear."
Bell Pond Books, 9780880105620, 159pp.
Publication Date: October 15, 2005