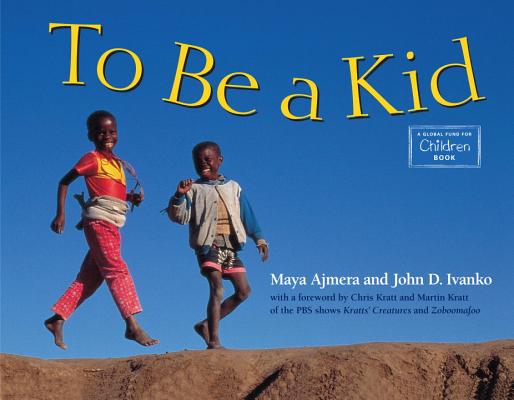 To Be a Kid (Hardcover)
Charlesbridge Publishing, 9780881068412, 32pp.
Publication Date: February 1, 1999
Description
Unquestionably, to be a kid is the most exciting thing to be. With a foreword by Martin and Chris Kratt, creators of the PBS series Kratts' Creatures and Zoboomafoo, TO BE A KID presents the best parts of growing up. Filled with beautiful photographs, TO BE A KID celebrates kids as they play and learn, as they spend time with their friends and family, and as they discover their environment and the world. Kids, no matter where they are from, share this same wonderful adventure and at the heart of it a kid is just a kid. Anyone who is a kid, was a kid, has a kid, or even knows a kid will love To Be a Kid. It is sure to be a favorite, the pages to be turned again and again.
About the Author
Maya Ajmera is the founder of The Global Fund for Children. She is the co-author of several Global Fund for Children books, including FAITH, GLOBAL BABIES, CHILDREN OF THE U.S.A., and CHILDREN FROM AUSTRALIA TO ZIMBABWE. John D. Ivanko is an award-winning photographer and author, writer, national speaker, and conservationist.
Advertisement