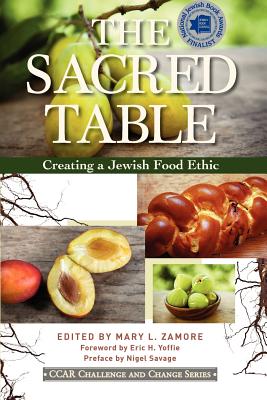 The Sacred Table: Creating a Jewish Food Ethic (Paperback)
Creating a Jewish Food Ethic
Central Conference of American Rabbis, 9780881231700, 519pp.
Publication Date: September 6, 2011
Description
"The Sacred Table: Creating a Jewish Food Ethic" serves up a rich dialogue about the intersection of Judaism and food. This anthology of essays explores the questions and challenges of navigating the personal and communal choices about eating.
Advertisement