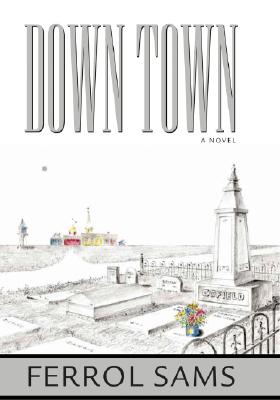 Down Town (Hardcover)
The Journal of James Aloysius Holcombe, JR. for Ephraim Holcombe Mookinfoos
Mercer University Press, 9780881460728, 309pp.
Publication Date: June 30, 2007
* Individual store prices may vary.
Description
The literacy landscape of the rural South is peppered with great storytellers, but few are as endearing as James Aloysius ?Buster? Holcombe, Jr., observant narrator of the new novel by best-selling author Ferrol Sams. Buster Holcombe begins his tale immediately after the Civil War, as the patriarchs of his small Georgia town sow seeds that will sprout for more than a century. Generation after generation, we are introduced to the men and women of ?our town.? As he has demonstrated in previous books, including the highly acclaimed Run With the Horsemen, Ferrol Sams is a master at developing rich characters. Calculating politicians, ruthless businessmen, nosey spinsters, manipulating wives, Southern belles, morticians, - they're all part of the fabric of ?our town.? And Buster Holcombe, the piano playing, poetry loving lawyer who never had time for a wife, loves them all in spite of their shortcomings. Ferrol Sams' eye for what is real among the myths and what's human is unerring.
or
Not Currently Available for Direct Purchase