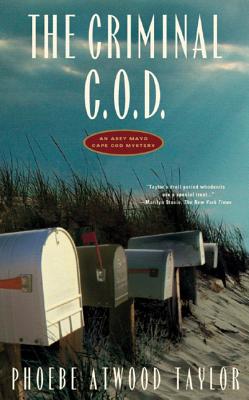 The Criminal C. O. D. (Asey Mayo Cape Cod Mysteries) (Paperback)
Countryman Press, 9780881501063, 288pp.
Publication Date: June 17, 2007
* Individual store prices may vary.
Description
Something must have scared the wits out of Jane Lennox to make her run right in front of Asey Mayo in his brand new Porter Sixteen. Could that something have been the sight of a corpse? And could it have been the body of politically ambitious Henry Slocum? The answer would have to wait, for the corpse in the old salt loft had vanished from sight. This one would prove to be a real challenge for the Codfish Sherlock as further sinister and hilarious developments upset the normally tranquil Quashnet Township.