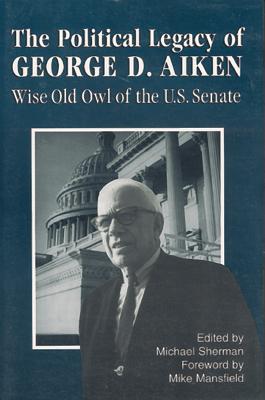 The Political Legacy of George D. Aiken (Paperback)
Wise Old Owl of the Us Senate (Regional Interest)
Countryman Press, 9780881503524, 192pp.
Publication Date: June 17, 1995
* Individual store prices may vary.
Description
George D. Aiken was a state legislator and then governor of Vermont from 1930 to 1940. For the next thirty-four years, from 1941 to 1975, he served in the U.S. Senate, where he earned the respect of colleagues in both political parties and was known for his sound judgment and independence. His integrity was legendary, typified by his campaign of 1968, on which he spent $17.09. Nicknamed "the wise old owl" by former Senate majority leader Mike Mansfield, Aiken helped guide domestic and foreign policy during a period of enormous change: from Pearl Harbor to Vietnam to Watergate. This collection of papers given by prominent scholars and public servants presents a study of Aiken's legacy in both national and international affairs. It provides a context in which to understand a man who represented a style of politics and devotion to principle rare in today's world.
or
Not Currently Available for Direct Purchase