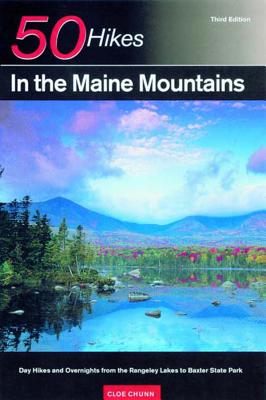 Explorer's Guide 50 Hikes in the Maine Mountains (Paperback)
Day Hikes and Overnights from the Rangeley Lakes to Baxter State Park (Explorer's 50 Hikes)
Countryman Press, 9780881504996, 256pp.
Publication Date: February 17, 2002
* Individual store prices may vary.
Description
"After more than two decades of hiking," writes Cloe Chunn, "I am even more in love with this place." "This place" is northern Maine, a magnificent and largely unspoiled stretch of landscape encompassing Baxter State Park, the Rangeley Lakes, Aroostook County, and much more. Chunn leads hikers up Maine's highest and most scenic peaks--Mounts Katahdin, Kineo, Traveler, and Doubletop--from gentle grades to vertiginious scrambling along the Knife's Edge. She leads you to waterfalls, remote ponds, lookout towers, swimming holes, and incomparable vistas. Hikes in this revised third edition range in length from 2 hours to 5 days, and provide something for hikers of all abilities. Each hike description includes a topographical map and information on mileage, rise, and terrain. Along the way Chunn provides information on the geology, wildlife, and history of each trail. And she places special emphasis on family hiking--how to choose the best trails for kids, and how to make the trip appealing to hikers of every age.