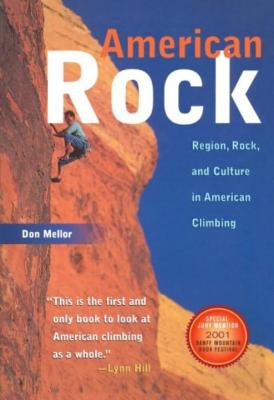 American Rock (Paperback)
Region, Rock, and Culture in American Climbing (Revised)
Countryman Press, 9780881505474, 306pp.
Publication Date: April 1, 2003
* Individual store prices may vary.
Description
American Rock is a celebration of the diversity of American rock climbing and an authoritative history of how the sport evolved at dozens of climbing hotspots around the country. The United States offers rock climbers a greater variety of geologic environments than any other country in the world. In recent years the sport has exploded and American climbers, once isolated from each other, now cross the country in search of new rock, sharing techniques, equipment, and information. In this thoughtful history and overview, veteran climber Mellor celebrates a dazzling mosaic of American geologic regions and the distinct climbing styles they have engendered. The rock, regions, and styles he explores include: Adirondack and White Mountain granite; Shawangunk conglomerate; the fragile red sandstone in the desert Southwest; western big-wall climbing on stark white walls of Sierra granite; steep walls and overhanging sandstone in the Southeast; and high-altitude mountaineering in the Rockies, Tetons, and Cascades. Mellor also chronicles the rich history and vibrant personalities of the climbing scene, and explores the meaning behind ongoing debates over access, techniques, and equipment. 42 black & white photographs, index.