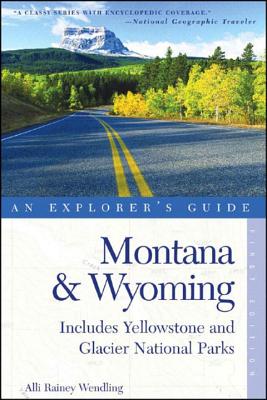 Explorer's Guide Montana & Wyoming (Paperback)
Includes Yellowstone and Glacier National Parks (Explorer's Complete)
Countryman Press, 9780881506198, 576pp.
Publication Date: September 20, 2005
* Individual store prices may vary.
Description
Explore the marvels of the American West with this guidebook.
Join freelance writer and avid explorer Alli Rainey Wendling as she takes you to places both well known and little known in the wild and wonderful states of Wyoming and Montana. You'll find full coverage of national parks, highlighted attractions, as well as hidden treasures that lie in wait down dusty side roads and secondary highways.
No other guidebook combines coverage of this great expanse of the American West. Small towns, backcountry wilderness, and major hubs all receive the kind of coverage for which Explorer's Guides have become famous. As a local, Wendling makes sure you'll find those places no other guidebook reveals.
Wendling includes such popular national travel destinations as Yellowstone National Park, Jackson Hole, Missoula, and Glacier National Park.