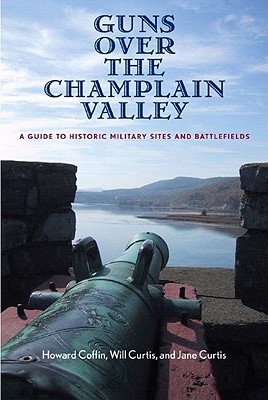 Guns Over the Champlain Valley (Paperback)
A Guide to Historic Military Sites and Battlefields
Countryman Press, 9780881506433, 256pp.
Publication Date: July 17, 2005
* Individual store prices may vary.
Description
Fort Ticonderoga, Saratoga, Fort William Henry, Crown Point, Plattsburgh, Bennington, and Valcour Island all lie along the ancient warpath that is the Champlain Corridor. In this lively and informative new travel guide to historic places and events, the authors lead you to each venue, describing the events and their long-lasting impact. The Champlain Valley is one of the most historically rich regions of the country. It saw decisive military actions in the French and Indian Wars (1754-1763), the American Revolution (1775-1783), and the War of 1812 (1812-1814). In 1864, a band of Confederate raiders attacked St. Albans, Vermont, in the northernmost battle of the Civil War. Trace the military maneuvers of the two battles of Saratoga that insured American independence. Follow the complex naval and land strategy of the decisive War of 1812 battle at Plattsburgh, New York. Visit an Underground Railroad stop in Vermont. Find the little bay where Benedict Arnold beached his battered fleet after fighting the British at Valcour Island. Walk a little-known peninsula where 10,000 American troops turned back a British invasion in 1776. All these adventures and more await you with Guns over the Champlain Valley. 50 black.