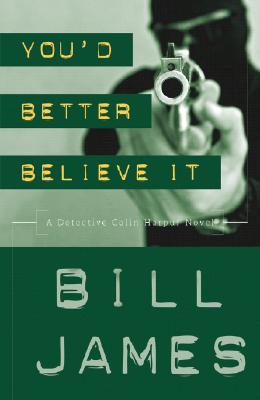 You'd Better Believe It (Detective Colin Harpur Novel) (Paperback)
Countryman Press, 9780881508048, 157pp.
Publication Date: July 17, 2008
* Individual store prices may vary.
Description
Nominated for England's Crime Writers' Association Gold Dagger Award in 1986, You'd Better Believe It introduced Detective Chief Superintendent Colin Harpur to reader in England and the United States. Harpur's domain is a small seaport city south of London. It's not unusual for the big-town criminals to consider such a spot as easy prey. At such times a policeman must rely keenly upon his colleagues, to be sure, and also upon his retinue of narks (tipsters). This time it's a Lloyd's Bank branch that's the target. When the heist is postponed, a policeman is killed. One nark, then another, is murdered. As Harpur becomes driven to his limit, he must bypass regulations and settle things once and for all with a vicious crook named Holly. But not necessarily on his own terms.