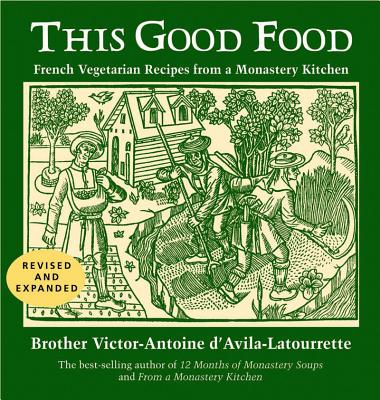 This Good Food (Paperback)
French Vegetarian Recipes from a Monastery Kitchen
Countryman Press, 9780881509243, 255pp.
Publication Date: October 3, 2011
* Individual store prices may vary.
Description

These classic and contemporary vegetable dishes emphasize the connection to nature that is so vital to monastery cooking and the key to making meals that nourish both the body and the soul.

From a healthy Peasant Soup to a Leek Tart, Fava Beans Castilian Style to a Mushroom Salad with Lemon to Basque Cake with Pears, Brother Victor will show you how rich and delicious flavors can be coaxed from simple ingredients when combined and prepared in the appropriate way.