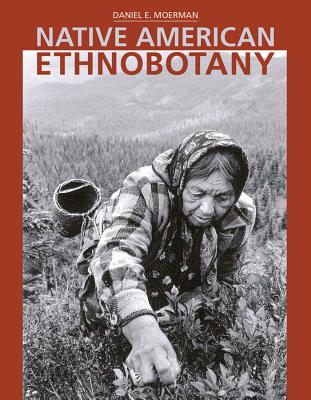 Native American Ethnobotany
Hardcover

* Individual store prices may vary.
Description
An extraordinary compilation of the plants used by North American native peoples for medicine, food, fiber, dye, and a host of other things. Anthropologist Daniel E. Moerman has devoted 25 years to the task of gathering together the accumulated ethnobotanical knowledge on more than 4000 plants. More than 44,000 uses for these plants by various tribes are documented here. This is undoubtedly the most massive ethnobotanical survey ever undertaken, preserving an enormous store of information for the future.
Praise For Native American Ethnobotany…
"The definitive book on the subject. Covering over 4,000 plants with some 44,000 uses, this represents years of research on the author's part." —Washington Daily News

"A remarkable body of research. No other single reference book even comes close to it." —American Survival Guide Magazine

"Native American Ethnobotany is an essential reference for all those interested in the uses of plants." —Wild Foods Forum

"This typographically attractive book presents its data with interest and humor." —Taxon

"An enormous achievement. . . . Fun to browse through it and to discover many exciting details about plant use in North America." —Journal of Ethnopharmacology

"This work is an invaluable resource for ethnobotanists, anthropologists, herbalists, and other researchers." —Herb Quarterly

"An impressive compilation of information on plants used by Native Americans. . . . An important library book." —Northeastern Naturalist

"A monumental work." —Plants and People

"Moerman has done an excellent job of presenting the information in useable form." —American Biology Teacher

"This scholarly and weighty tome contains a stupendous quantity of high-quality information about the use of plants by Native American peoples." —Edinburgh Journal of Botany

"I have no hesitation in recommending this book as a fundamental and highly valuable source of fascinating information on the plants and the peoples of North America." —Edinburgh Journal of Botany

"Congratulations to Timber Press for doing it right." —Whole Earth

"Anyone interested in the economic botany and ethnobotany of indigenous groups of North America needs to have a copy of this book. It is the standard reference on Native American plant uses." —HerbalGram
Timber Press, 9780881924534, 927pp.
Publication Date: August 15, 1998
About the Author
Daniel E. Moerman teaches anthropology at the University of Michigan-Dearborn. He is widely known as a leading expert in the field of ethnobotany. Dr. Moerman received the Annual Literature Award from the Council on Botanical and Horticultural Libraries and the Distinguished Economic Botanist Award from the Society for Economic Botany.