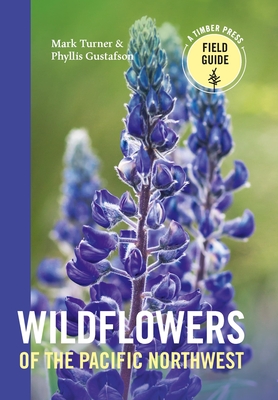 Wildflowers of the Pacific Northwest (A Timber Press Field Guide) (Paperback)
Timber Press, 9780881927450, 512pp.
Publication Date: February 20, 2006
* Individual store prices may vary.
Description
Featuring more than 1240 stunning color photographs, this comprehensive field guide will remain a trusted, authoritative trailside reference for years to come. Wildflowers of the Pacific Northwest describes and illustrates 1220 commonly encountered species, both native and nonnative, including perennials, annuals, and shrubs. Encompassing the Pacific Northwest from southern British Columbia to northern California, from the coast to the mountains and high desert, this handy book is perfect for hikers, naturalists, native plant enthusiasts, and anyone wishing to learn about the amazingly diverse wildflowers of the region. Organized by flower color and shape, and including a range map for each flower described, the guide is as user-friendly as it is informative.
About the Author
Phyllis Gustafson ran a small seed-collection business specializing in Northwest natives and is well acquainted with the wide flora of the region. She also worked with native plants in the nursery trade for more than 20 years. She is an officer of the North American Rock Garden Society (NARGS) and writes frequently for their bulletin. She is often asked by plant societies around the country to lecture about the plants found on her quests. She lives in Central Point, Oregon.
Mark Turner is a professional photographer who has been photographing gardens and native plant environments in the Pacific Northwest for over 25 years. He brings a strong sense of photographic design, attention to detail, and curiosity about both native and garden plants to his work. 
Praise For Wildflowers of the Pacific Northwest (A Timber Press Field Guide)…
"A sturdy, handsome reference work that displays three flowers per page for more than 400 pages. . . . The book gives even amateur nature gawkers the chance to quickly separate the daisies from the asters. Fine range maps." —The Seattle Times

"The Northwest's most complete field guide ever, this lovely volume pictures 1,220 wildflowers that grow from the Siskiyous to southwestern British Columbia." —Sunset

"Just in time for spring blooming. . . . an outstanding new guide to wildflowers of the Northwest from southern British Columbia to Northern California. . . . An up-to-date reference to the entire region both east and west of the Cascades." —The Oregonian

"Phyllis Gustafson and photographer Mark Turner make identifying wildflowers easy by breaking the book into sections by flower color. The book is durable and small enough to fit easily into a day pack or your car." —Spokesman Review

"The beauty of this book. . . . comes from the clever way it is organized. Specimens are arranged by flower color and shape and a range map for each flower is included." —Seattle Post-Intelligencer

"Striking photography sets this book head and shoulders above others in the genre. . . . This is a 'must have' book if you are traveling in the Northwest. I have several wildflower books from this area and this is simply the best I've seen." —Victorville Daily Press

"Must-have. Quality. User-friendly. Colourful." —Menziesia

"A 'third-generation' field guide, about as good as they get, useful to everyone interested in the flora of this region." —Contributions to Botany

"Designed to be used in the field, with a durable, flexible binding and sturdy paper. There is a thorough bibliography, an extensive glossary and an index. Part of Timber Press' Field Guide series, this book is the most thorough on its subject." —Salem Statesman Journal

"With a clear and easy format, the authors promote the flora of this region with a particular emphasis on. . . . areas that are often glossed over by other guides. . . . This indispensable, captivating guide will be a welcome companion." —American Society of Media Photographers Bulletin

"Through their long hours, diligence, and dedication, Mark Turner and Phyllis Gustafson have given us a well-written and beautifully illustrated guide to the common wildflowers that hikers and travelers are likely to encounter while out and about in the Pacific Northwest." —Douglasia