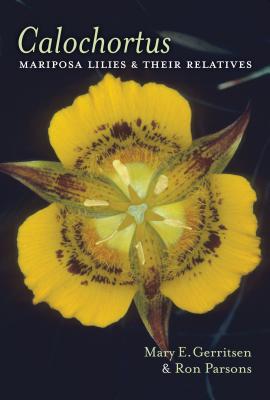 Calochortus (Hardcover)
Mariposa Lilies and Their Relatives
Timber Press, 9780881928440, 232pp.
Publication Date: July 15, 2007
* Individual store prices may vary.
Description
With their graceful stance, brilliant colors, and intricate markings, members of the North American genus Calochortus are among the most dazzling bulbous plants in the world. Yet their mostly undeserved reputation for being difficult to grow has kept them from being known and appreciated by the vast majority of gardeners. By presenting detailed history, distribution, habitat, and observations on cultivation for each species, Mary Gerritsen and Ron Parsons aim to raise awareness of these gems of the American West and to bring them into wider horticultural use. The superb photographs, most taken in situ, vividly illustrate the remarkable variation within the genus and sometimes even within species.
About the Author
Mary E. Gerritsen, PhD is also the author of Masdevallias (Timber Press 2005). Mary lives in San Mateo, California, where she gardens extensively.
Ron Parsons has been growing orchids for more than three decades and photographing them for nearly as long. He lives in the San Francisco area.
Praise For Calochortus: Mariposa Lilies and Their Relatives…
"Ron Parson's color photographs alone make a compelling case for how captivating Calochortus members can be. But the passion he and co-author Mary E. Gerritsen have for this bulbous wildflowers shines through in their writing as well." —American Gardener

"A botanist's treasure. . . .  a truly complete treatise on the subject." —Gardener's Gazette

"A dream book for botanists. Like many Timber Press books focusing on certain genera of plants, it is an in-depth look at the classification, history and distribution of the plants. What makes this a great book for gardeners as well are the cultural tips for each species. . . . The photographs are wonderful." —Explorer

"Even beginning gardeners will appreciate the inspiring photographs, growing tips, and source guide." —Seattle Post-Intelligencer

"This beautiful and informative handbook describes the species, phylogenetic approaches to its classification, its history, and its horticulture. . . . Illustrated with Parson's superb photos of the flowers, both the individual blooms and in their native habitat." —SciTech Book News

"Simply splendid. The photography of this unique genus is among the best I have seen and provides astounding detail to help identify the different species." —Victorville Daily Press
or
Not Currently Available for Direct Purchase