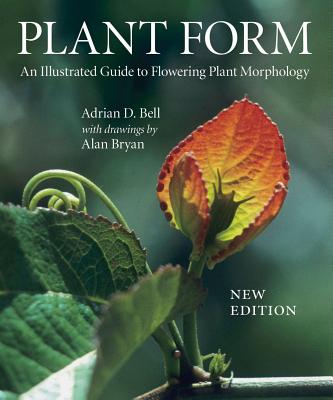 Plant Form (Hardcover)
An Illustrated Guide to Flowering Plant Morphology
Timber Press, 9780881928501, 432pp.
Publication Date: September 3, 2008
* Individual store prices may vary.
Description
The ideal reference for students of botany and horticulture, gardeners, and naturalists.

The diverse external shapes and structures that make up flowering plants can be bewildering and even daunting, as can the terminology used to describe them. An understanding of plant form—plant morphology—is essential to appreciating the wonders of the plant world and to the study of botany and horticulture at every level. In this ingeniously designed volume, the complex subject becomes both accessible and manageable. The first part of the book describes and clearly illustrates the major plant structures that can be seen with the naked eye or a hand lens. The second part focuses on how plants grow: bud development, the growth of reproductive organs, leaf arrangement, branching patterns, and the accumulation and loss of structures. Aimed at students of botany and horticulture, enthusiastic gardeners, and amateur naturalists, it functions as an illustrated dictionary, a basic course in plant morphology, and an intriguing and enlightening book to dip into.
About the Author
Adrian D. Bell, Ph.D, is a Fellow of the Linnean Society of London. He has devoted his career to studying, teaching, and writing about plant morphology, serving as Senior Lecturer in the Schools of Plant Biology and Biological Sciences at the University of Wales and as Cabot Fellow at Harvard University.
Alan Bryan studied with Adrian Bell at Bangor University, graduating with honors in Botany. A keen gardener with a lifelong interest in plants, he subsequently trained as a nurse but remains a botanist and illustrator at heart.
Praise For Plant Form: An Illustrated Guide to Flowering Plant Morphology…
"This book makes this complex subject accessible and manageable. . . . Functions as an illustrated dictionary, a basic course in plant morphology, and an intriguing and enlightening book into which to dip." —Hobby Greenhouse