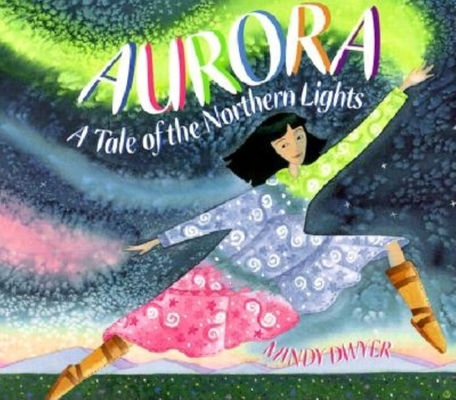 Aurora
A Tale of the Northern Lights
Paperback

* Individual store prices may vary.
Description
"Not every child has seen the northern lights, of course, but even those who only have heard of them may be interested in this colorful book. The legend is pleasant, and Dwyer's brilliant watercolors bring it to life." -Parade Magazine
"This fanciful exploration of the origins of the Aurora Borealis, the northern lights is a scrumptious delight "-Publishers Weekly
Early one morning in a long ago northern land, a baby girl was born. Her mother named her Aurora, which means the "rosy light of dawn"...
In Aurora, storyteller and artist Mindy Dwyer shares a magical tale about a young girl whose dreams lead her to a great discovery, her own courage and the spectacular northern lights. Through her bright, luminous illustrations and text, this origin story about the glorious northern lights is magically portrayed to young readers and makes the perfect bedtime story.
Mindy Dwyer is author and/or illustrator of many books including Treasure and Chia and the Fox Man.
Alaska Northwest Books, 9780882405490, 32pp.
Publication Date: February 1, 2001