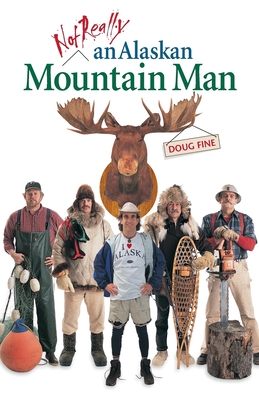 Not Really an Alaskan Mountain Man (Paperback)
Alaska Northwest Books, 9780882405902, 224pp.
Publication Date: September 1, 2004
* Individual store prices may vary.
Description
Now here's a formula for near disaster: East Coast big-city guy, world-traveler, jounalist, and otherwise politically savvy fellow settles down in rural Alaska, where men are many and manly, and women with survival skills are good to count among your friends. He wants to fit in. But how does one learn to be a Mountain Man? By observing, imitating, and making near-fatal mistakes, that's how. The choices a boy has to make. Eat processed food or on-the-hoof food, learn to operate a chainsaw or freeze to death, figure out what a bunny boot is or lose a few toes, and by the way, which end of he barrel points up? This is the story of Doug's first difficult winter in a one-room cabin, trying to stay alive and come out of it with some semblance of Alaska cool. With side-splitting, self-depreciating humor, Doug shares his attempts to elevate himself past his perpetual state of greenhorn-ness by aligning himself with tough sourdoughs to someday claim the title of manly Mountain Man.
About the Author
After college, Doug Fine strapped on a backpack and traveled to five continents, reporting from remote forests and war zones in Burma, Rwanda, Laos, Guatemala and Tajikistan. He files radio work for NPR and PRI and is the author of Too High to Fail, Farewell, My Subaru and Not Really An Alaskan Mountain Man. His print work has appeared in The Washington Post, Wired, Salon, U.S. News and World Report, The Christian Science Monitor and Outside. Fine lives in a remote valley in New Mexico among a few goats and many coyotes. Visit him online at www.dougfine.com. Fine enjoys hiking, running, kayaking, shamanistic drumming, dancing, gardening, siestas, Peter Sellers movies, hot springs, massages, reading and staying alive. He is not quite competent at the saxophone, though he can catch a mean salmon.