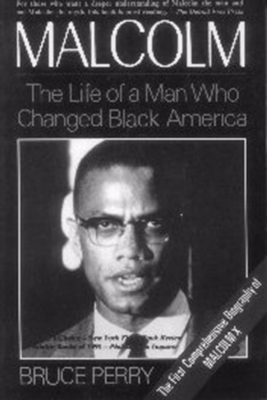 Malcolm (Paperback)
The Life of a Man Who Changed Black America
Barrytown/Station Hill Press, Inc., 9780882681214, 560pp.
Publication Date: January 1, 1995
* Individual store prices may vary.
Description
This fascinating psychological portrait, strikingly different from the one given in the Autobiography, is of a man who was abused by both his parents, who never shook off the conflicts of his troubled youth, and whose internalized messages of racial ambivalence continued to plague him throughout his brilliant career. As no other book has done, Malcolm traces the entire life of this heroic figure, from his birth in Omaha, Nebraska, in 1925, his youthful struggles with deprivation and drug addiction, his life-threatening prison experience and conversion to Islam, through his emergence as a Muslim leader and spokesman for a restless America, and finally to his death by assassination. Exhaustively researched, this first comprehensive biography of Malcolm X is based on the oral and written accounts of over 400 people who knew him, as well as government files and Malcolm's letters. ...paints a rich, full, and fair portrait of the man...what it gives us is not a diminished Malcolm, for his heroism, his brilliance...charm...wit...necessity have never been as sympathetically or absorbingly rendered.-The Los Angeles Times
About the Author
Bruce Perry is the editor of Malcolm X: The Last Speeches. His articles about Malcolm X have appeared in several scholarly journals. After graduate study at Harvard University, he earned his doctorate at the University of Pennsylvania and has taught political science in the University of Texas system, the University of Pennsylvania, and other colleges.
or
Not Currently Available for Direct Purchase