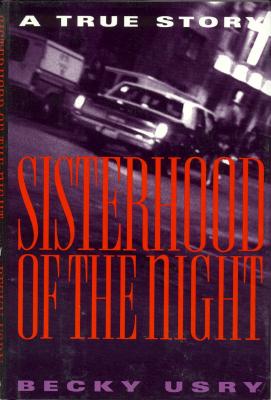 Sisterhood of the Night (Hardcover)
New Horizon Press, 9780882821344, 200pp.
Publication Date: September 15, 1995
* Individual store prices may vary.
or
Not Currently Available for Direct Purchase
Description
The efforts of a single mother to help prostitutes change their lead her and her family into a shadowy world fraught with danger. There, a sixteen-year-old, molested by her father, contracts AIDS; a former love slave, now a pregnant heroin user fights her addiction; a good friend who is a well-known businessman is unmasked as a pimp; and she becomes involved in a contract murder which forces her family to run for their lives. This is a story so packed with chilling twists and perilous turns that it seems fiction, but is the true life experiences of Becky Usry and her family as they gradually, but inexorably, become caught up in the welfare of the Sisterhood of the Night. The book is both a extraordinary documentary of a desperate, yet largely unrecognized, social group that has never before been so compassionately and enlighteningly examined in print, and a powerful woman drama about a remarkable woman who risks her life in deadly combat with dark, savage forces.
About the Author
Becky Usry is the founder of Project New Life, a program designed to help individuals break free from prostitution. Beginning as a volunteer at a California city jail she pioneered and later directed a city-wide program and many others like it. Ms. Usry is currently lobbying Congress to pass strict anti-pandering legislation and to initiate her programs nationwide. She currently resides in Wasilla, Alaska.
Advertisement