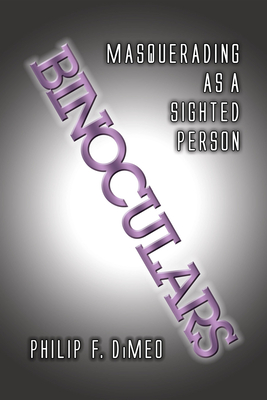 Binoculars (Hardcover)
Masquerading as a Sighted Person
New Horizon Press, 9780882824932, 320pp.
Publication Date: March 17, 2015
* Individual store prices may vary.
Description
For over 14 years, Philip DiMeo, a talented cartoonist and social worker, led a double life, masquerading as a fully sighted person, while becoming blind. What prompted him to hide his condition? Pride, and fear that if his impending blindness were discovered he would lose all that was important. He concealed his vision loss, a secret that he believed could potentially ruin his life, but in hindsight opened doors. At most social functions, fearful that he would trip, bump into someone, or knock something over, his wife propelled him around. Ignoring warnings from his ophthalmologist, he continued driving despite a series of auto accidents which included driving onto railroad tracks while an oncoming train approached. Philip reveals that, despite diagnoses by three ophthalmologists and three optometrists, he denied having retinitis pigmentosa, an inherited degenerative eye disease that causes severe vision impairment and often blindness. When Philip finally confronted his disability, he found that the challenges of his vision loss were the springboard to achievements to come. Binoculars is a sensitive, amazing, and astonishingly revealing first-hand account of a man who achieves incredible feats with his courage and talent, while finally coming to terms with his blindness
About the Author
Philip F. DiMeo is a graduate of the University of Wisconsin, Milwaukee, and former cartoonist for The Post, Crossroads and the Vietnam veterans' newspaper, The Honey Bucket. His cartoons have been featured in the Milwaukee Journal-Sentinel. He was also a social worker for Milwaukee County Children's Protective Services. Despite the challenges presented by blindness, he hasn't let it limit him: he is the coach of Kelly's Bleachers, the most successful co-ed softball team in Milwaukee history. He lives in Wauwatosa, WI.
or
Not Currently Available for Direct Purchase