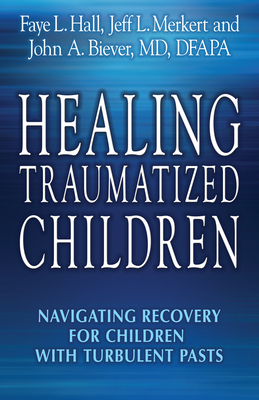 Healing Traumatized Children
Navigating Recovery for Children with Turbulent Pasts
Paperback

* Individual store prices may vary.
Description
Because millions of children experience early trauma and attachment disruptions, whether through death, physical or sexual abuse, domestic, community, or school violence, terrorism or other tragic losses, parents and professionals need not just vague theories but a proactive plan for healing relationship avoidant children. Healing Traumatized Children authors Hall, Merkert and Biever have successfully merged mental health, trauma, and attachment, parenting and in-home treatment strategies into a single comprehensive resource for parents and professionals. The authors emphasize the importance of an in-home plan (where the healing must begin), outline how to effectively assemble a support network, provide the keys to the establishment of a therapeutic home environment, discuss psycho-education that identifies the six distinct Trauma Disrupted Competencies and provide multiple types of healing interventions. Healing Traumatized Children confirms that without effective in-home intervention, many of these children will become involved in juvenile and adult justice systems and continue the intergenerational transmission of maladaptive relationships, abuse, and neglect. It is important to remember that these children will eventually become tomorrow's parents.
New Horizon Press, 9780882824956, 240pp.
Publication Date: October 20, 2015
About the Author
Faye L. Hall is the program director and Jeff L. Merkert is the co-director of Healing Hearts Family Based Mental Health in Harrisburg, PA. Hall lives in Glen Rock, PA, and Merkert lives in Dover, PA. John A. Biever, M.D., a Distinguished Life Fellow in the American Psychiatric Association, received his MD from Penn State University College of Medicine, PA. He is a general and child/adolescent psychiatrist in private practice at the Quittie Glen Center for Mental Health in Annville, PA. and a Clinical Associate Professor of Psychiatry at Penn State Milton S. Hershey Medical Center. Biever is also a consultant in child psychiatry to the Pennsylvania State Office of Mental Health and Substance Abuse Services. He is the co-author of The Wandering Mind: Understanding Dissociation from Daydreams to Disorders and resides in Annville, PA.
or
Not Currently Available for Direct Purchase